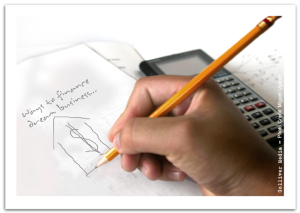 Great news today for entrepreneurs considering a reverse mortgage to finance their dreams!
The United State's "Consumer Financial Protection Bureau" (CFPB) has just released a new PDF guide covering the recent changes in reverse mortgage rules that offer homeowners and their spouses new protections. For some, this may make the idea of considering a reverse mortgage, to finance their entrepreneurial dream, more appealing.
New Changes Protecting the Borrower's Spouse:
In the past, if an entrepreneur died after borrowing against his or her family home, their surviving spouse was required to completely pay back the reverse mortgage loan, or they had to move out!
The eviction of your beloved long time partner, from the home you once shared, made this type of loan unpalatable, to say the very least!
However, today, your spouse may be eligible to stay in the home, under certain circumstances! (See Page 2 of the Financial Protection Bureau's Report)
Borrowing Together:
You and your spouse may want to consider (co-borrowing) against your home, to finance your dream.
New rules stipulate, that when both spouses sign the reverse mortgage agreement, the surviving spouse will be able to continue receiving any remaining monthly payments, and have access to any line of credit that remains.
Also, in the event of your death, (co-borrowing) provides additional peace of mind by ensuring that that surviving spouse gets to remain in his or her home, so long as they pay the taxes, insurance, and maintain the property.
Other Considerations:
Before signing a reverse mortgage, borrowers should also assess:
Their future ability to continue paying the rising costs of insurance, taxes, and
home maintenance.
Their plans for dependents and other people relying on the home and its value not covered under the new protections.
Other alternatives to reverse mortgages.
This article is not meant to give you financial advice, but instead offer you more alternatives that you may not have been aware of, or considered.
With this, as with all big financial decisions, it's best to seek out the advice of a professional, that understands your unique needs, and that has your best interests in mind.
However, when it comes to following your dreams, only you can make the final decision!
Home values are going up, making your home's equity more powerful!
Get more informed, by reading the CFPB's guide to reverse mortgages (PDF), and compare your options!